Tyson Foods heir and CFO charged with public intoxication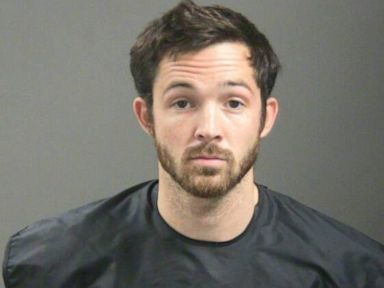 John R. Tyson, __ the great-grandson and founder of the company, has been charged with criminal trespassing and public intoxication after allegedly entering another person's home and falling asleep in her bed. According to an incident report from the Fayetteville police department, officers were called by a woman who returned home to find a stranger sleeping in her bed.
When officers arrived, they attempted to wake Tyson but he was "sluggish, uncoordinated" and had an odor of intoxicants. His clothes were found on the ground near the bed.
He pleaded guilty to criminal trespassing, public intoxication, and criminal trespassing. He was released on a $415 bail late Sunday. He is due to appear in court Dec. 1.
Tyson Monday apologized for the incident.
"I am ashamed for my personal conduct that is inconsistent in line with my personal values, the company values and the high expectations that we hold each other here at Tyson Foods," Tyson stated in a memo sent to all employees. The memo was also provided to The Associated Press. "I made a serious mistake and this has caused me to reflect deeply on the impact my actions can have on others."
Tyson, 32, is the son of Tyson Foods Chairman John H. Tyson. Tyson, who was an investment banker at J.P. Morgan before joining Tyson Foods 2019, led the sustainability and enterprise strategy departments. The company, which is based in Springdale (Arkansas), promoted Tyson to executive vice president, chief financial officer on September 27,.
Tyson is the second high-profile food-industry executive arrested in Fayetteville in the last two months. In September, Beyond Meat Chief Operating Officer Doug Ramsey was charged with felony battery as well as making a terroristic threat and biting a man during an argument at the University of Arkansas' parking garage.
Ramsey was a former employee of Tyson Foods for more than 30years before joining Beyond Meat in 2013. After the incident, Beyond Meat suspended Ramsey. In mid-October, he left the company.
I have been writing professionally for over 20 years and have a deep understanding of the psychological and emotional elements that affect people. I'm an experienced ghostwriter and editor, as well as an award-winning author of five novels.