Dam owner guilty in field turf pollution of Washington river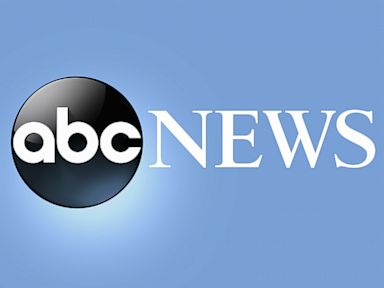 SEATTLE — A company that operates a century-old hydroelectric dam near Mount Rainier National Park and its chief operating officer each pleaded guilty to a single criminal count Monday in connection with a spill of synthetic field turf and the tiny rubber particles used to make it into the Puyallup River in 2020.
The company, Electron Hydro LLC, also will pay $1 million that mostly will go to projects to restore salmon habitat.
Washington Attorney General Bob Ferguson initially brought three dozen misdemeanor charges against Electron and Chief Operating Officer Thom Fischer, saying they discharged pollutants and intentionally violated a permit when they used old field turf as a liner during a construction project. The dam, built southeast of Tacoma in 1904, provides electricity to 20,000 customers.
The synthetic field turf was placed in a temporary bypass channel during the summer of 2020 and then topped with a plastic liner so the river could be diverted, allowing for the construction work on the dam. But one night the liner tore, sending large amounts of the field turf downstream.
One of the turf's key ingredients, black rubber particles made from recycled tires to help provide cushioning for the playing surface, lined the shore for miles (kilometers). It contains a chemical that is especially toxic to coho salmon.
Fischer and Electron Hydro each pleaded guilty in Pierce County Superior Court to one count of unintentionally violating a permit issued by the state Department of Fish and Wildlife.
They argued that it was not clear that they weren't supposed to use the field turf in the project, something the state disputed.
The Attorney General's Office noted that the company's own biologist, Mallory Voyk, had warned Fischer days before the spill that the use of field turf was unacceptable because the rubber could make its way into the river. The company said it never intended for the water to touch the field turf or the rubber, only the plastic liner over it.
Judge Philip Sorenson earlier this month dismissed some of the charges against Electron Hydro and Fischer. After the judge suggested that the state was being "heavy-handed" when it pursued the case as a criminal matter rather than an administrative one, the sides reached a plea deal, with the state dropping allegations that the violation was intentional.
"Electron Hydro and I are glad to put this unfortunate and entirely unintentional incident behind us and to return our focus and attention to completing needed upgrades to our facility," Fischer said in a statement Monday. "We plan to continue to provide clean energy to our customers, remaining ever mindful of the fragile ecosystem in which we are privileged to go to work each day."
The misdemeanor charge can carry up to a year in jail, but the state agreed not to recommend any jail time for Fischer, said his attorney, Angelo Calfo. Sentencing is set for May 5.
In an emailed statement Monday, Ferguson said he created an environmental protection division in his office to "take on bad actors who endanger our shared environment."
"Electron Hydro and Thom Fischer's reckless conduct damaged this waterway and put species like salmon at risk," Ferguson said. "My office will hold accountable any companies that pollute our rivers, put aquatic life at risk and endanger the health of communities."
The company previously agreed to pay nearly $500,000 in a settlement with the state Ecology Department. Related lawsuits brought by the U.S. Environmental Protection Agency and the Puyallup Tribe, which has treaty rights to fish in the river, are set to go to trial in the fall.
The Attorney General's Office said that of the $1 million being paid by Electron Hydro, $745,000 will go toward projects to improve the river's health. The remainder will be paid to Pierce County.
I have been writing professionally for over 20 years and have a deep understanding of the psychological and emotional elements that affect people. I'm an experienced ghostwriter and editor, as well as an award-winning author of five novels.