Cowboys Star Slams Bart Scott for Blaming Tee Higgins for Damar Hamlin's Cardiac Arrest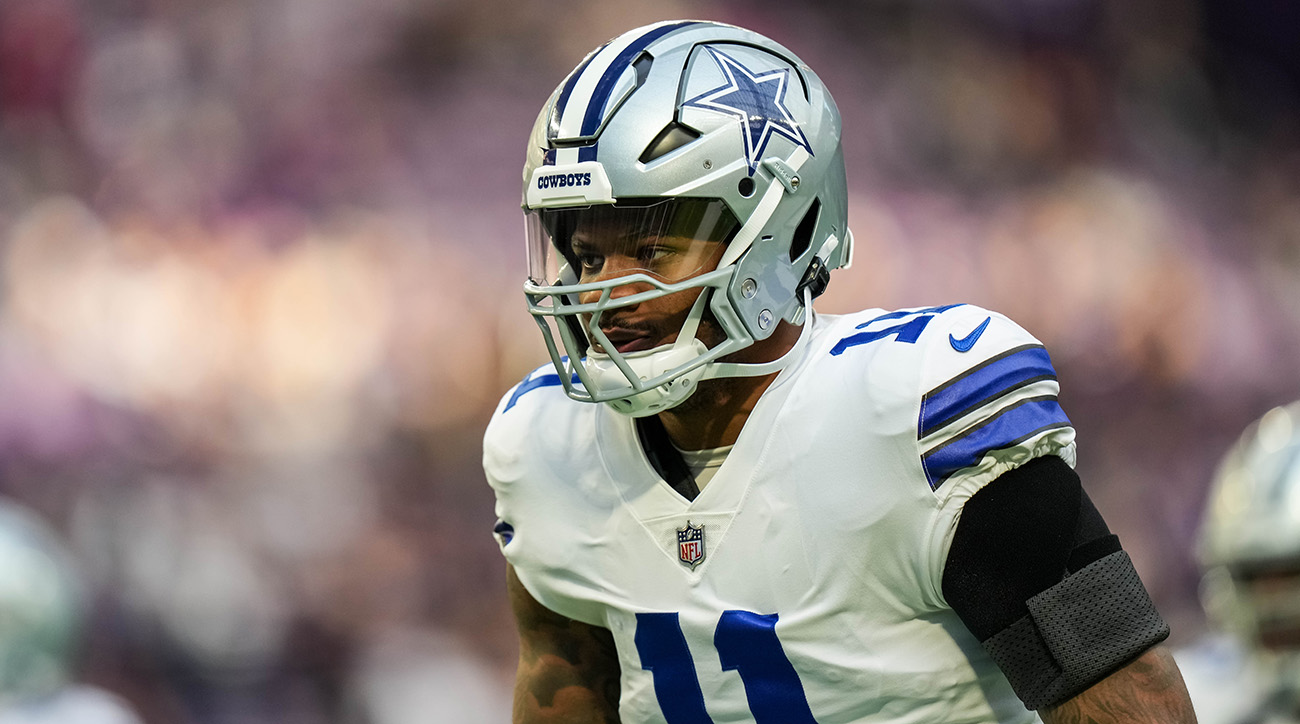 To provide insight into the terrifying situation surrounding Bills safety Damar Holliin's collapse in Monday's match against the Bengals, ESPN analyst Bart Scott (ex-linebacker) made a statement. This angered Micah Parsons, a Cowboys linebacker.
Scott stated to Stephen A. Smith, on ESPN's First take , that Bengals wide receiver Tee Higgins had lowered his helmet into Hamlin as he tried to drive through the safety. This seemed to be a way to blame Higgins for Hamlin's subsequent cardiac arrest.
"Higgins lowers his helmet just before the tackle and he kinda throws himself into Hamlin's chest," Smith, a former NFL linebacker, said. "He's standing up because Tee Higgins is thinking he has to chase him at an angle to make the tackle. He didn't expect Tee Higgins' body to launch back into him. It's one of those things you see as a linebacker."
Later Tuesday evening, Parsons made it clear he was not happy with Scott's comments.
"Yoo! Why do we allow some people to speak on television? Although it was a rare incident, blaming another player is crazy! They should make some of these guys go over lines or something or not even give them a seat at the table!" Parsons tweeted.
Scott also spoke out about how players such as running backs lower their heads when they expect contact. This exposes defenders in their chest area. Scott stated that the NFL has taken this out of the game but doesn't enforce it as much as they can. "I expect the league will be a lot more vigilant when it comes to that and using that penalty."
Scott spent 11 seasons in the NFL, playing for the Ravens and the Jets, making the Pro Bowl for Baltimore in 2006.
Hamlin remains sedated and is in critical condition at University of Cincinnati Medical Center. After suffering cardiac arrest during the first quarter Monday night Football ., Hamlin spent Monday night in the ICU.
Earlier Tuesday evening, Hamlin's uncle Dorrian Glenn told WIVB-TV in Buffalo that Hamlin is now on 50% oxygen after originally being on 100%.
The author of 5 books, 3 of which are New York Times bestsellers. I've been published in more than 100 newspapers and magazines and am a frequent commentator on NPR.