'Bailey Wright is going to stay at Sunderland,' reveals Portsmouth boss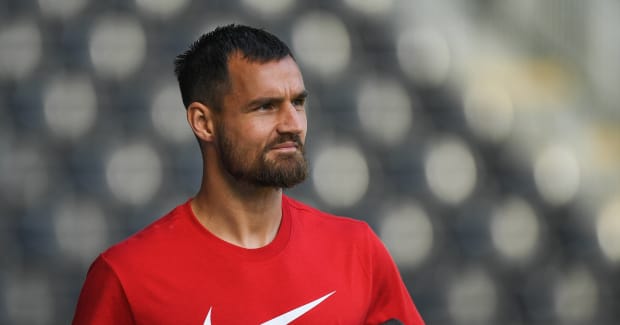 Looks like Sunderland have decided not to risk allowing Bailey Wright to leave this month – much to Portsmouth's disappointment.
Bailey Wright 'looks like he will be staying at Sunderland,' says Portsmouth boss John Mousinho.
As revealed on Sunderland Nation, Portsmouth were showing significant interest in the Australian and had hoped to bring him to the south coast this month.
Mousinho confirmed his interest in Wright on Tuesday, describing him as an 'excellent player.' He was also a player he had played with before during Wright's Preston days.
However, speaking to The News, Mousinho confirmed Portsmouth's bid had failed, with the player now expected to remain at Sunderland until the summer at least.
Scroll to Continue

"It looks like from our perspective that Bailey is probably going to stay up in Sunderland," Mousinho said.
"I checked in on that yesterday and it looks a non-starter for us."
There appears to be a very good chance that the serious injury to Corry Evans has ultimately made Sunderland reassess Wright's immediate future.
The Sunderland squad is packed with youngsters, and losing both Evans and Wright at the same time, both of whom or big dressing room leaders, was likely considered too much of a risk to take.
---
Read more Sunderland coverage
The author of 5 books, 3 of which are New York Times bestsellers. I've been published in more than 100 newspapers and magazines and am a frequent commentator on NPR.